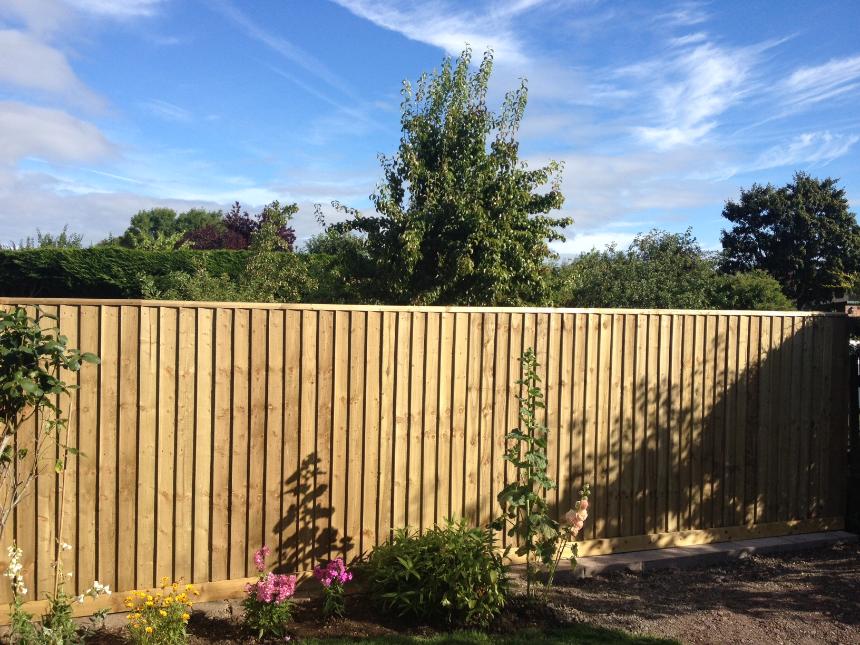 Proprietor - Lloyd Orford
Fairline Fencing - 71 Wiltshire Way, Westbury, Wiltshire BA13 3XD
Click below to see photos from our gallery
Fence Gate & Shed Repairs
The most common fence repairs involve replacing posts which have rotted at ground level and subsequently broken in heavy winds. We can often replace individual posts and rebuild the fence without any need for replacing larger sections at great expense. We can replace panels and advise on choice of posts both in timber and concrete and increase the life of the structure of your fence by design.
When the time comes for a complete new build fence we take great care to discuss the options available and give you detailed quotes. There are no hidden extras and an agreed price remains that way. All the old fence timber and concrete / subsoil waste is removed and we take great care to avoid damage to lawns, shrubs and any other parts of your property. Generally all we need is a power and water supply.
Old gates frequently drop on their hinges, drag on the ground and the bolts and catches no longer line up properly. Sometimes the hinges present were not suitable in the first place for the weight of gate. Other times it is actually movement in the post or wall to which the hinges are attached which is causing the problem. Whichever it is, Fairline Fencing can assess and fix it quickly. We carry a range of good quality hinges, catches and bolts to suit your particular requirements. When necessary, we can supply and fit a new gate from a range of styles at the best value for money.
Shed repairs from roof re-felting to damaged/rotten timber replacement can extend the life of a shed by a decade and is certainly a great deal cheaper than buying a new one. We only use heavy duty felt which is more resistant to tearing and cracking. All seams are fixed with closely spaced felt nails and sealed with bitumen adhesive for complete waterproofing. Should you be looking for a new shed, we can build a strong, perfectly level concrete base and assemble the new shed for you. Call us for a free assessment.
We can also repair or 'rebuild in replica' a wide range of timber structures such as arches, pergolas, raised beds, decking, handrails and so on. We accept nothing less than excellent build quality which goes hand in hand with attention to appearance and the pursuit of beautiful lines.
Hence the name 'Fairline Fencing'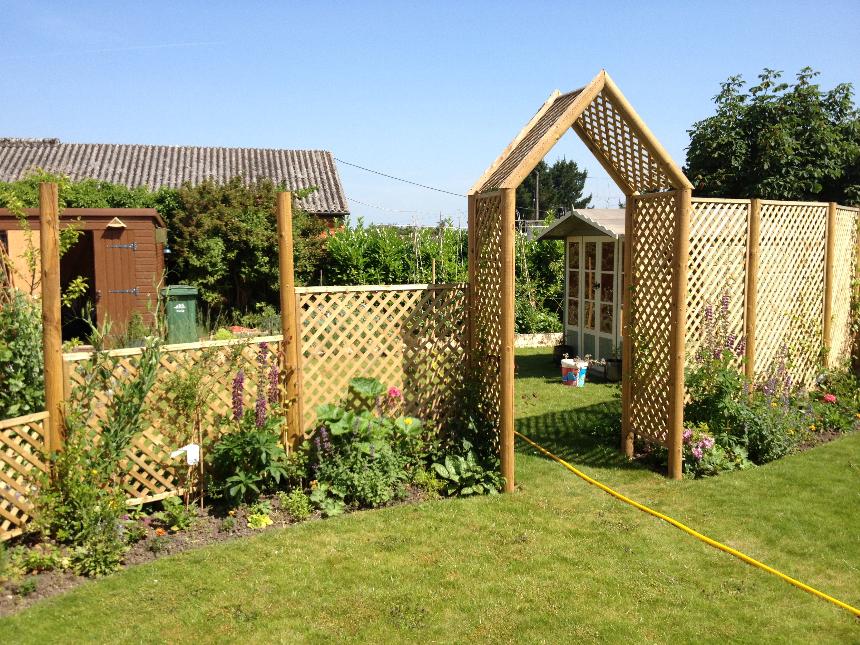 SEO Keywords
Fence repairs Westbury. Fence repairs Warminster. Fence repairs Trowbridge. Fence repairs Bradford on Avon.
Fence repairs Frome. Fence repairs Melksham. Fence repairs Bratton. Fence repairs Edington. Fence repairs Bath. Fence repairs Wiltshire. Fence repairs West Wiltshire.
Fence replacement.Post replacement. Fence post. Wooden post. Concrete post.
Garden Fence. Garden Fencing. New Fence. New Fencing. Feather edge fencing. Fence panels & trellis.
Gate repairs, new gates, patios, edging, shed base, shed repairs & re-felts, steps, handrails, retaining walls
New fence post. New fence panel. Rebuild timber structures. Timber Arch.